Open doors for Professionals in Berlin-Weißensee
Our location in Berlin-Weißensee opens its doors on April 3, 2019 and invites you to a guided tour at 6 pm. The time has been specially chosen so that those interested can drop by after work. If you wish, you can also find out more about all the companies participating in the "Day of Open Companies in the Darßer und Saaler Bogen" event at the BZW Blechzentrum Weißensee GmbH site, Darßer Bogen 16, from 4 p.m. onwards.
The initiator of this event is the Wirtschaftskreis Berlin-Pankow e.V. "We want to show the people who live here nearby what great companies they have in the immediate neighbourhood. This could also include a new employer," says Christine Beck-Limberg, Chairman of the Management Board of the Wirtschaftskreis, explaining the idea. This is based on the observation that the length of someone´s way to work has a major influence on the evaluation of the attractiveness of his own workplace. With an increasing number of vehicles, many construction sites and frequent restrictions in local public transport, a short journey to and from work is a blessing.
"We experience that our employees, who live not far away from us, are more relaxed. They have time in the morning to have breakfast with their family or they can do things after work because they are not stuck in traffic jams," says Stephanie Volkmer, site manager. This is also good for the working atmosphere. She participates in the campaign of the Wirtschaftskreis not only to introduce herself to skilled workers as a potential employer, but also to talk to neighbouring companies.
This year, First Sensor was once again honored by Focus and Focus Money magazines as one of Germany's best training companies. Our location in Berlin-Weißensee has also been a training company for many years. Young people can obtain a state-recognized IHK degree in professions with a future here and have expert and experienced trainers at their side. That is why Stephanie Volkmer and her colleagues are happy to welcome pupils who will visit them from 6 p.m. on 3 April.
For more information about our traineeships, click
here
For current open positions, click
here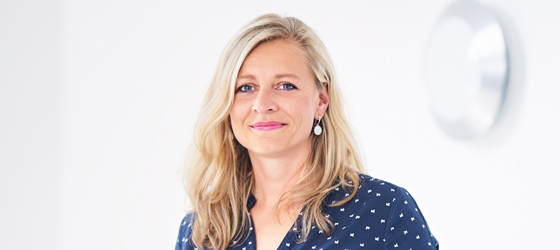 "Here, each and every individual counts and the big picture: the satisfaction of our customers."
Yvonne Fiebranz has been working for First Sensor in Berlin-Weißensee for 15 years. A long time in which a lot can change professionally and privately and no two days are the same. That's exactly what she likes about her work.
Learn more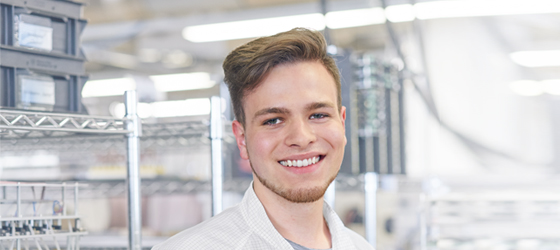 "I am now in my second year of traineeship and very satisfied. First Sensor offers its trainees many little extras."
Asaph Kopczynski wants to become an Industrial Management Assistant. He applied immediately after finishing secondary school and is now completing his apprenticeship at our Berlin-Weißensee site.
Learn more